Foundation Crack Repair Fort Worth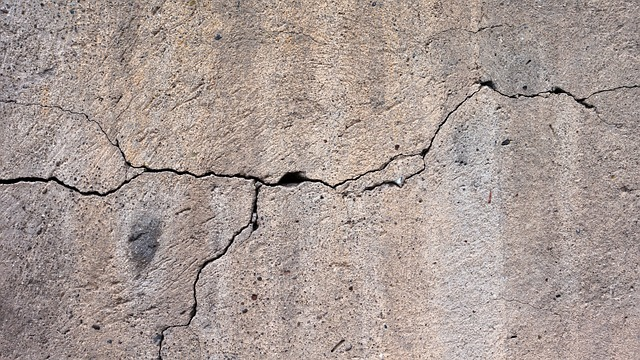 Welcome to RS Foundations, your trusted Fort Worth, TX, foundation repair company. We are a family-owned company with over 30 years of experience in foundation repair services. Our commitment to customer satisfaction, quality workmanship, and exceptional service has made us the go-to foundation repair company in the Fort Worth area.
Understanding Foundation Cracks
Foundation cracks are a common issue many Fort Worth, TX, homeowners face. These tiny cracks can be a sign of serious foundation problems. Understanding the root cause of these cracks is crucial to prevent future damage.
Types of Foundation Cracks
Foundation cracks can appear in various forms. Some are harmless, while others can be bad news. Identifying the crack type is important to determine the foundation issues' severity.
Causes of Foundation Cracks
A variety of factors can cause foundation cracks. For instance, soil conditions in North Texas can lead to foundation issues. The expansive clay soil in the region can react unpredictably to extreme seasonal changes, causing the foundation to shift and crack.
Why Choose RS Foundations for Foundation Crack Repair in Fort Worth
Expert Foundation Contractors
Our team of foundation experts is well-versed in handling all types of foundation problems. We are not just a general contractor; we are foundation specialists. Our expertise and experience enable us to provide reliable service and quality workmanship.
Comprehensive Foundation Repair Services
We offer various foundation repair services, including slab foundation repair, beam foundation repair, and drainage services. Our services are designed to address all types of foundation issues, ensuring that your home or commercial property remains in tip-top shape for years.
Free Inspection and Estimate
We provide free inspections to assess the condition of your home's foundation. After the inspection, we provide a free estimate and a detailed repair plan tailored to your needs. This transparency in our process ensures you understand the extent of the foundation problems and the necessary repairs.
Our Repair Process
Our process begins with a thorough inspection of your home or commercial property. We look for signs of foundation failure, such as cracks in the walls, uneven floors, and misaligned window frames. This inspection helps us understand the extent of the foundation issues and develop an effective repair plan.
Based on the inspection, we develop a repair plan. This plan outlines the necessary repairs and estimates the repair costs. We believe in providing our customers with a comprehensive understanding of the repair process, ensuring no surprises.
Our team of professionals carries out the repairs in a timely manner, ensuring minimal disruption to your daily routine. We use state-of-the-art equipment and techniques to ensure the repairs are done effectively and efficiently.
Why Foundation Repair is Crucial
Ignoring foundation cracks can lead to serious foundation problems. These can significantly impact the structural integrity of your house and decrease its value. Timely foundation repair can prevent these issues and save you from costly repairs in the future.
Serving the DFW Area and Beyond
While we are based in Fort Worth, our services extend to the entire Dallas Fort Worth metroplex. We are committed to providing reliable service and quality workmanship to North Texas.
Contact Us Today
At RS Foundations, we're not just another foundation repair company. We're your partners in ensuring your home's or commercial property's longevity and stability. Our reliable service and commitment to customer satisfaction make us stand out among foundation repair companies in Fort Worth. We've got you covered whether you're dealing with small cracks or serious foundation problems. Contact us today for a free estimate, and let's safeguard your property for the future.
Remember, early intervention can prevent bad news for your property's foundation. Trust the foundation repair experts at RS Foundations.
FAQs - Foundation Crack Repair in Forth Worth, Texas
What types of foundations do RS Foundations Repair?
We have extensive experience dealing with all types of foundations, including slab and, pier & beam foundations.
What types of piers are used in foundation repair?
Several piers are used in foundation repair, including concrete, steel, helical, and push piers. The type of pier used depends on the specific foundation issue and the property's soil conditions.
How long does a foundation repair typically take?
The duration of a foundation repair can vary depending on the severity of the foundation issues and the type of repair method used. However, most foundation repairs can be completed within a few days.
How can I tell if my foundation needs repair?
Signs that your foundation may need repair include visible cracks in the foundation or walls, doors and windows that stick or won't close properly, uneven floors, and gaps between the walls and the floor or ceiling.
Can foundation issues affect other parts of my home?
Yes, foundation issues can lead to other problems in your home, such as plumbing leaks, pest infestations, and damage to walls and floors. It's essential to address foundation issues promptly to prevent these secondary problems.
How much does foundation repair cost?
The cost of foundation repair can vary widely depending on the severity of the damage, the type of foundation, the repair method used, and the region where you live. It's important to get a professional inspection and quote for an accurate estimate of repair costs.
Can I live in my home during the foundation repair?
In most cases, you can continue to live in your home during foundation repair. However, there may be some disruption to your daily routine, and specific areas of your home may be temporarily inaccessible during the repair process.
We appreciate the kinds words from our customers...
"Mike came to our house in March to look at our foundation. He was professional and quickly drew up the outline of the foundation of our house and measured the foundation levels at various points around the perimeter of the house. He advised that our foundation was in good condition. He did not try to sell us on his services. If fact he told us that the minor cracking we had in our drywall was cosmetic. Very impressed that he did not once mention getting any foundation work done."
- Curtis M.