Partner for Commercial & Residential Home Builders in DFW
We understand what it takes to build a new home.
RS Foundations takes pride in the relationships we've forged with all our partners over the last 30 years in the foundation repair business, and that includes the many residential and commercial builders we work closely with on every level.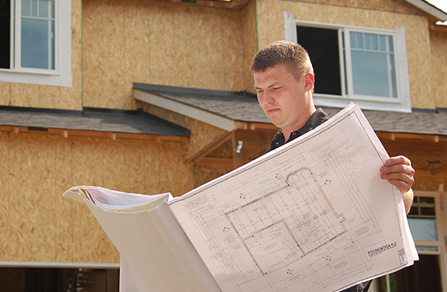 As we stated before, even new homes and businesses aren't immune to the stress expansive clay soils in North Texas can place on the property. If you are a builder, your reputation rests not only on proper construction methods, which include but aren't limited to lot and land development, acceptable grading around the home, having adequate site drainage, and more, but also being able to account for the myriad of unpredictable environmental concerns. Having a foundation repair specialist with more than 30 years in the business and a background in knowing the standards you're held liable for in your back pocket ensures every project goes off without a hitch.
FREE DETAILED INSPECTION
Schedule Your ​FREE, No-Obligation Estimate Today!
RS Foundations in Lewisville, Texas prides itself on being a true partner for the builder community. There is no other foundation repair company with the longevity and experience we have, and because we are also easy to work with, we can guarantee:
Our representatives will be on-site for every pre-construction meeting
Customized solutions that deliver results every time
A thorough explanation of the entire repair process
Minimal disruption to your project
Partnering with us can give you BIG BENEFITS:
RS Foundations provides state-of-the-art residential and commercial foundation repair on existing slab and pier & beam foundations throughout the Dallas-Fort Worth Metroplex, including on new construction. We specialize in steel and concrete pressed peers to stabilize foundations everywhere. We've wrestled with all types of clay, soil, and environmental factors just like you have, and there isn't a foundation problem we haven't seen or fixed. Couple all that with the fact that we have won numerous awards and have be-come such a vital resource for everyone from realtors and investors to property managers and regular, everyday homeowners, and the choice to call us rather than someone else becomes painfully obvious.
Having RS Foundations in your corner as a builder provides plenty of benefits, including:
• Instant credibility in the eye of the home or business owner
• A project where everyone is on the same page from start to finish
• A full-time liaison who will work with you and your crew 24/7
If you are a residential or commercial builder in North Texas, and you don't have an existing relationship with a qualified foundation repair specialist, we would love to talk to you.
Call RS Foundations today!... 469-583-3133
---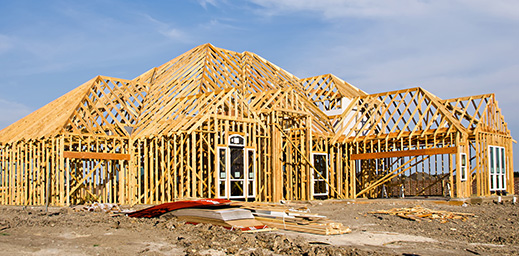 We appreciate the kinds words from our customers...
"RS Foundations has been out to my house several times to check things out. They are always friendly and professional. Sixteen piers installed in one area of my house a couple years back now. Recently they came back due to heaving of the house to check things out. They tossed out the idea of my neighbor maybe having a leak, as everything on my end was OK (had a plumber come out and check things as well to make sure it wasn't me leaking) and turns out my neighbor did in fact have a leak that had been going on for months. They are supposed to be back out in a few months to see if everything returns to as it should be. Thanks again."
- John