Home Foundation Repair Fort Worth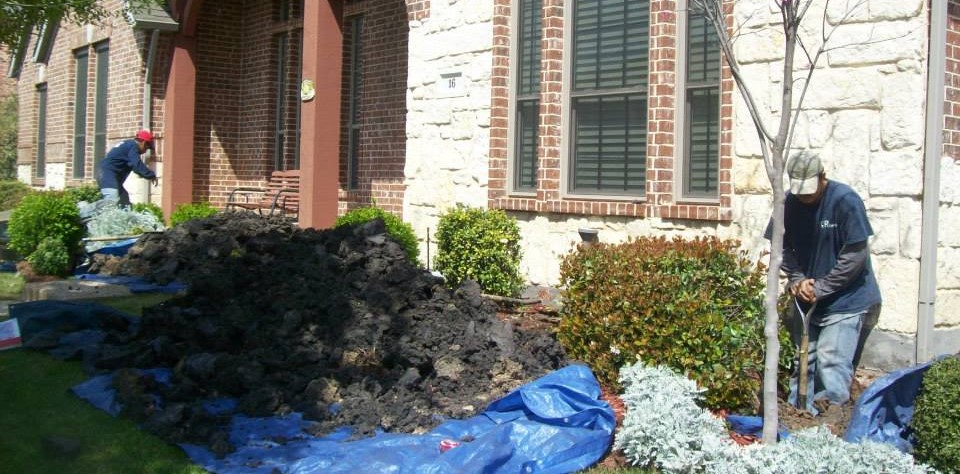 RS Foundation Repair is a premier foundation repair company that supports your most valuable asset - your home. For years, we've been serving homeowners in North Texas, expertly navigating the region's unique soil conditions and weather patterns to address a wide range of foundation challenges. Our highly trained team is committed to turning minor concerns into major solutions before they evolve into serious, costly problems, ensuring your home's safety, integrity, and value.
Spotting Foundation Problems
A home's Foundation problems often present as small cracks, a concern many homeowners might miss. These cracks might widen, causing structural issues like misaligned doors and windows, leaning walls, or uneven floors. Even small cracks can indicate a more extensive foundation problem, which necessitates immediate attention to prevent future damage.
Our Foundation Repair Services
RS Foundation, a family-owned company based in Fort Worth, Texas, understands the unique foundation problems that plague homeowners in the DFW Metroplex. We have the local knowledge, expertise, and commitment to deliver superior foundation repair services.
Our comprehensive services include slab foundation repair, pier and beam foundation repair, and drainage services such as French drains and gutter tie-ins. Regardless of the foundation problems, our team brings high-quality workmanship to every job.
In slab foundation repairs, we correct the foundation's issues without replacing the entire foundation. This service is particularly beneficial for homes with concrete slab foundations, a common type in the Dallas, Fort Worth area.
Pier and Beam Foundation Repair in Fort Worth
For homes with pier and beam foundations, we offer specialized repair services. Often found in older Forth Worth, TX, homes, these structures require specific expertise, which our team has honed over the years.
Improper drainage can cause a slew of issues for your home's foundation. Our services aim to prevent these issues by ensuring the water drains away from the foundation, not towards it.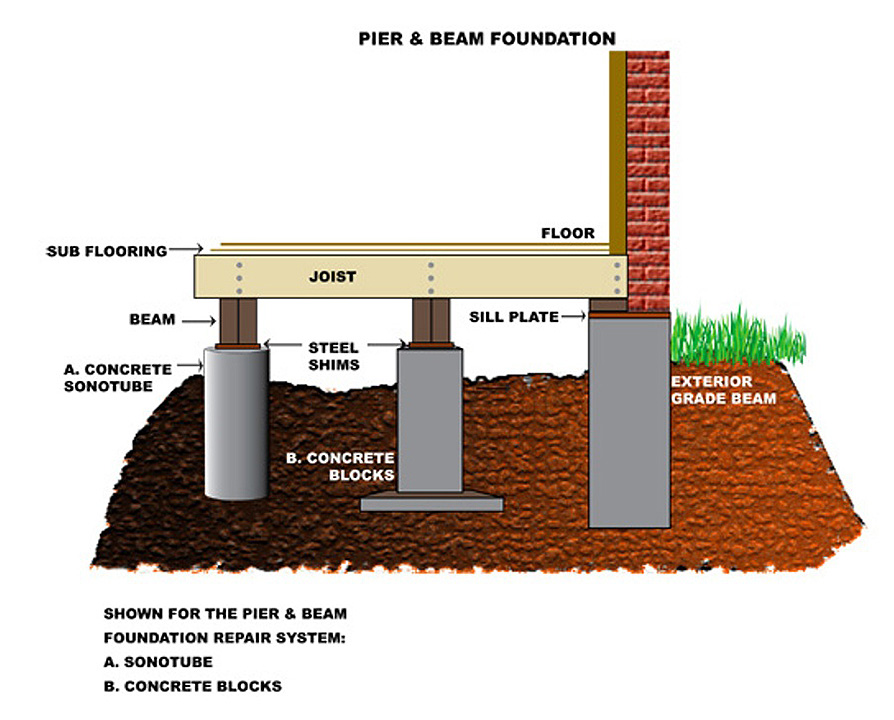 Key Services for Optimal Foundation Health
These concrete cylinders driven beneath your foundation offer cost-effective and robust support for shifting soils.
Also known as steel pilings, these are driven deep into the ground for reliable support and long-term stability for your foundation.
These barriers protect your foundation from invasive tree roots, preventing potential damage caused by root intrusion.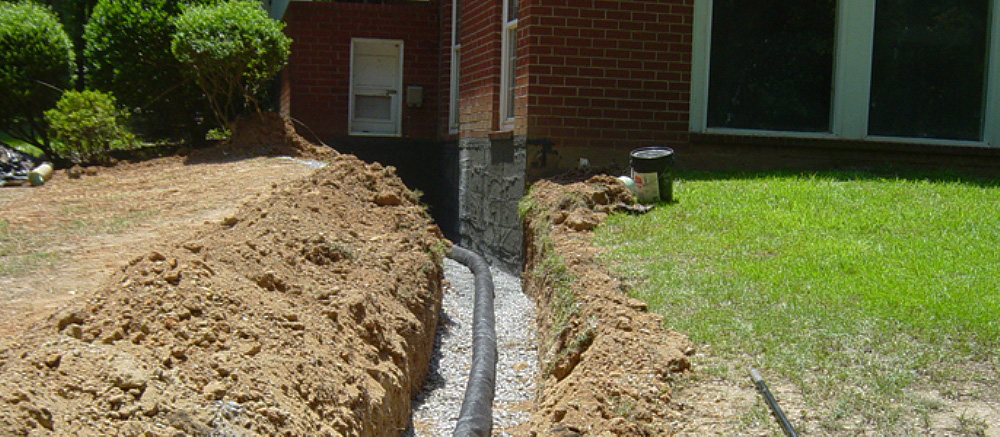 Commercial Property Foundation Repair Services
In addition to home foundation repair in Fort Worth, TX, we extend our expertise to commercial properties. Commercial properties have unique needs and challenges, and we bring our top-tier services to meet these demands, ensuring your business operates without interruptions.
Fort Worth Home Foundation Repair Cost
At RS Foundation, we understand that the foundation repair cost can significantly concern homeowners. Therefore, we strive to provide top-notch services at competitive prices. We offer a free foundation evaluation, helping you understand the extent of the damage and the associated repair costs. Our commitment to customer satisfaction and quality service ensures you receive the best balance of price and quality.
Our Commitment to You
We believe in the work we do and stand by it. That's why we offer a lifetime transferable warranty on our services. This warranty gives our customers added confidence, knowing that we'll address any issues that arise post-repair.
The RS Foundation Advantage
RS Foundation has been a trusted name in the industry since 1989. Our locally owned family business takes pride in our community and ensures every job is completed with an attention to detail that speaks to our dedication to our customers. With our local knowledge, commitment to service, and extensive experience in Fort Worth foundation repair, we're proud to offer a service that is second to none.
Being a family-owned and operated company, we understand many homeowners' concerns when finding a reliable service for foundation repair in Fort Worth. We've seen it all, from small cracks to severe foundation problems. Our foundation experts are trained to identify and rectify foundation damage efficiently and effectively, providing a solid base for your home to stand on for many years.
A Comprehensive Approach to Foundation Repair
Every home and every foundation problem is unique. We take a holistic approach to our Fort Worth foundation repair process. We assess the entire situation, including the surrounding soil and drainage conditions. Then, we apply our expertise to fix the existing issues and help prevent future damage.
Free Inspections and Estimates
When it comes to foundation repair costs, we believe in transparency. We offer free estimates to our potential customers, giving you a clear idea of the repair process and how much it will cost.
Schedule Your Free Estimate Today
Whether dealing with minor cracks in walls and concrete or significant foundation damage, RS Foundation Repair in Fort Worth has the expertise, resources, and commitment to bring you the best foundation repairs in Fort Worth. With our lifetime transferable warranty, quality service, and a reputation built on trust, we are the foundation repair company you can rely on.
Don't wait for minor issues to become major headaches. Protect your home, investment, and peace of mind. Trust RS Foundation with your foundation repair needs in Fort Worth, Texas. nd. Contact us today to schedule a free inspection and estimate. We are ready to work with you to ensure your home remains safe and secure for the future.
We appreciate the kinds words from our customers...
"Mike came to our house in March to look at our foundation. He was professional and quickly drew up the outline of the foundation of our house and measured the foundation levels at various points around the perimeter of the house. He advised that our foundation was in good condition. He did not try to sell us on his services. If fact he told us that the minor cracking we had in our drywall was cosmetic. Very impressed that he did not once mention getting any foundation work done."
- Curtis M.